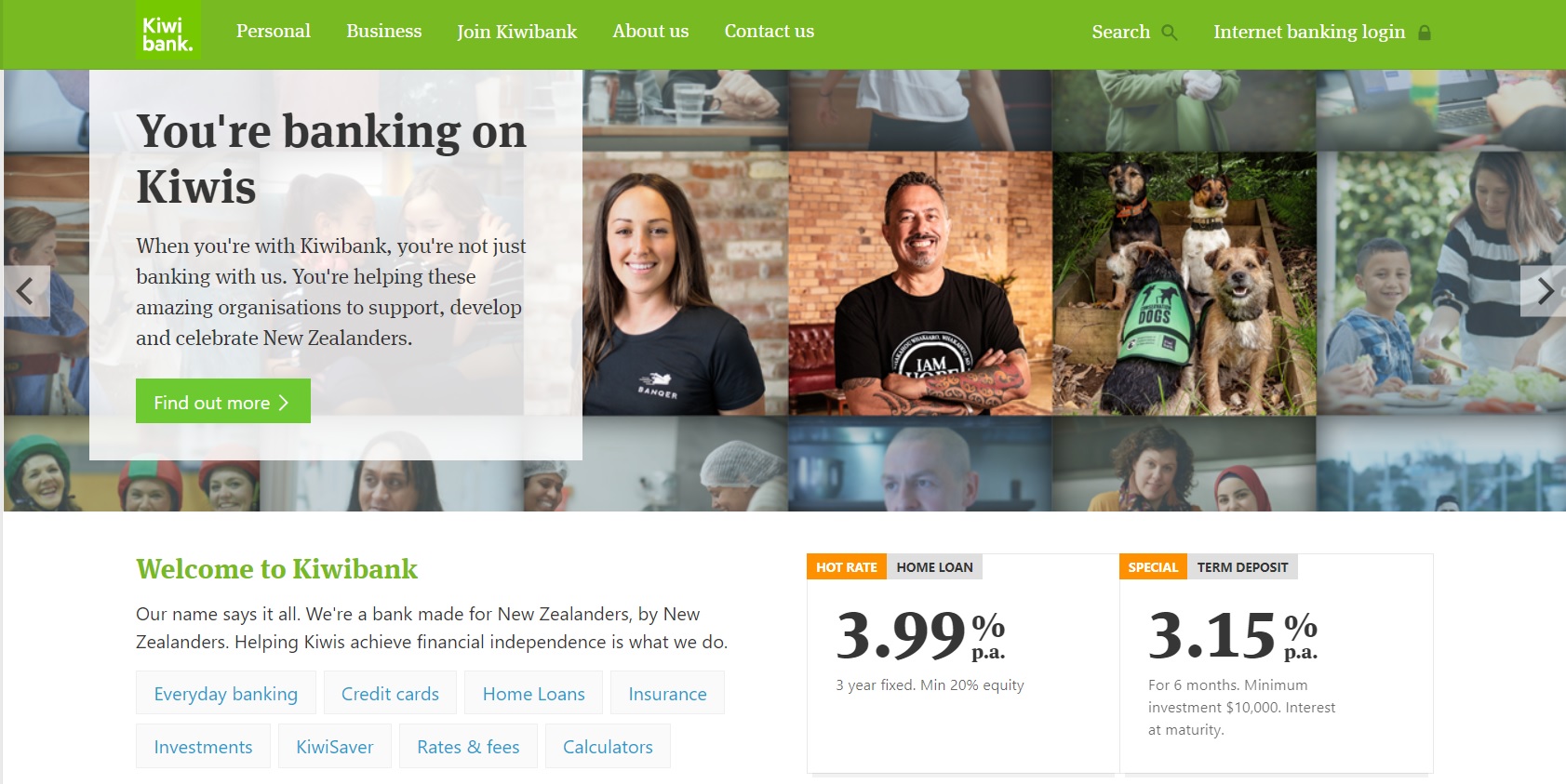 Looking for a bank you can trust to help you buy your dream car while maximizing your car loan? Kiwibank has the car loan for you.
Car loans are very important if you want to buy a car. It could be a car you will use for personal use or for business. However, banks are often the last resort for many because of the requirements they have for car loans. Fortunately, there are banks who understand that not all clients can reach the exacting standards of banks for borrowers. One of these banks is Kiwibank.
 Here are the services offered by Kiwibank:
– Business lending
– Asset finance
Want to know more about Kiwibank and its services? Here are the things you need to learn about the bank and why they should be trusted with your financial needs.
Kiwibank first opened its doors to Kiwis looking for better banking in 2002. Their goal is to ensure that Kiwis get efficient banking and financial services no matter where they are. They are also proud to have one of the most advanced banking services in the country. They even won awards for their innovation in the industry.
How do Kiwibank loans work?
When it comes to their loans, Kiwibank offers loans which matches the client's needs. For Kiwibank car loans, clients can get a pre-approval before they can go shop for their dream car. Once you spot the car you want, the bank will sort out the car with the dealer and secure it for you.
What are the requirements?
 If you are interested in applying for a Kiwibank car loan, you need to be 18 years old and older. You must also be a New Zealand resident and have a stable income. If you want to increase your chances to apply, you can apply for a joint application with a partner. Since you are applying for a car loan, you will need to also show your New Zealand Driver's license. Other details that will be asked are your current expenses, address and email address.
How can I apply? How fast is it?
Applying for a Kiwibank car loan is easy. Interested borrowers can do this online, by phone or by making an appointment with your nearest Kiwibank.
If borrowers have any concerns during their application, they can contact the team through their hotline. The team will even assess your situation and recommend which service is perfect for your needs. For smoother applications, borrowers must have their documents ready for assessment.
When the bank receives a loan application, they will make a decision in 2 hours if you apply before 4:00 pm on a weekday. If it was applied during the weekends, it will be processed in the weekdays. Approved loans can start from $3,000 to $5,000.
What's the policy for returning clients and clients with poor or bad credit?
Returning clients are welcome to reapply for any of Kiwibank's loans. They must have paid their existing loan and updated their details with the bank. The bank will assess how much they can borrow and increase the amount if your finances will be able to handle it.
Clients with poor and bad credit can have the bank assess their history if they will be allowed to apply. If the bank sees that the borrower will have problems with their loans, they will recommend ways to help the client fix their history.
Repayment amounts vary depending on what you prefer. It could be low but it will have a longer loan term or it could be high for a shorter payment term. It could be timed around your payday and deduct it automatically to your account. Loan terms can be from six months to seven years.
If borrowers meet hardship along the way, they must contact the bank immediately. The bank will look at the situation and recommend a way on how the repayments can be done.
Interested in availing Kiwibank car loans or other Kiwibank services? You can contact Kiwibank every Mondays to Fridays from 7:00 to 9:00 pm or every Saturdays and Sundays from 8:00 pm to 6:00 pm. You can also visit their branches in any PostShops in the country. Interested clients can also send a message through the company's email or call their official hotline.
Car loans should never be a problem if you sign up with a bank you can trust to assist you secure it. With Kiwibank, the car loans you will get will not give you any problems as it is designed to fit your needs.
Contact Kiwibank today and find out how you can secure the car of your dreams by using their services.